Gabriel Wappler
As a Swiss you stand on skies at an early age. Yet when I got my first snowboard it soon became evident that for me its not just a sport that you do a few days a year. Snowboarding became a lifestyle. It was my goal to spend as many days on the board as possible – winter and summer. To call it an addiction would be an understatement.
Nevertheless it was during a six month backpackers trip through Central America that I discovered surfing. I never considered surfing, until in Guadeloupe I saw people surfing waves for the first time. With no clue how to surf I just tried it out in Costa Rica and found it to be so much fun and exhausting. But it was back in Europe in a surfcamp in Portugal where I learned the basics. The thrill and excitement of surfing was similar to snowboarding but still so different.
Going back home I started my studies in tourism in Chur. Here I was surrounded by the best ski resorts and it fueled my addiction for snowboarding again. However as soon as the snow melted – I grabbed every opportunity I got to catch some waves. In combination with the search for waves was always the encounter with other cultures in exotic countries, which in its own became fascinating. Surfing just as snowboarding became part of my life.
Apart from this I was always interested in the possibilities the web offers and so I choose this as a career path after my study. In the past years I gained considerable knowledge in Online Advertising, Social Media, Web Publishing and Digital Analytics. Working in these fields in Chur for the Rhätische Bahn and some other companies I was fortunate enough to work flexible hours in order to enjoy the fresh fallen snow and spend longer vacations to go surfing.
But as a landlocked surfer I became frustrated, because my time in the ocean was limited I couldn't improve as good or fast as I wanted. I needed more practise and time. So that is how the idea for a surf world trip came to be. Finally we are not limited by the factor time anymore and we both can follow our passion to surf and travel the world.
Laybacktravel.com is our mutual project to share our experience with the world, in addition for me its a way to continue working in my profession and still surf more than I ever have.
Places surfed:
California, Taiwan, Philippines, France, Peru, New Zealand, Samoa, Chile, Wales, Spain, Portugal, Panama, Italy, Vietnam, Morocco, Ghana, Argentina, Sri Lanka, Indonesia (Bali, Lombok, Sumatra, Sumbawa, Java), Nicaragua, Costa Rica
Find me on: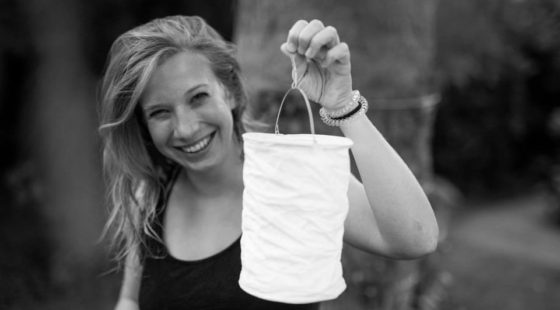 Melanie Keller
I always wanted to surf. But growing up in Zurich, I had no chances to do so. The opportunity came after graduating from college, when I had to choose a destination to improve my English. I went to Australia, to Surfers Paradise. This was a good choice for surfing but a rather bad one for studying. But looking back it was the absolutely right thing to do.
In Australia I lived the surfer lifestyle of my dreams: I bought a surfboard, an old van and went out into the ocean almost every day – we even skipped late night parties to be ready in the morning. Back in Switzerland I wanted to practice more – so I spent many days river surfing in the Reuss in Bremgarten – close to Zurich. The best moments were those, when I drove back home, stoked from surfing, the window wide open and listening to Jack Johnson. The surf lifestyle had caught me.
So I started travelling to surf spots – for a long time Bali was my favourite. With its perfect point breaks it is an excellent place to improve your surfing skills. And due to its mysterious beauty it not only increased my addiction for surfing but also for travelling and discovering new cultures. As my other passion is snowboarding, it was the perfect move for me to go study tourism in Chur, where I literally had the mountains in my backyard.
I was always enthusiastic to work either in the surfing or snowboarding industry. Driven by this motivation I first did an marketing internship at Blue Tomato, Schladming. After that I started my career in the marketing department of LAAX, the ski resort for freestylers. I was Head of PR & Communication and I loved my job, not only for the snowboarding but also because it was challenging and I got to meet a lot of interesting people, most of them travel journalist.
Besides that, working for a ski resort has the big advantage that you can take a longer break during the off-season and go surfing. But still, you always need to travel and too much time passes between one surf trip and the other. So there was always this dream of having an unlimited time to surf. Now this is the surf trip of my life and I am truly thankful that I got this opportunity.
Layback Travel is for me a great project to maintain my writing skills and I am stoked that I can pursue that by searching for unique people and their stories and to surf as much as I want for more than a year.
Places surfed:
Australia, Taiwan, Philippines, Samoa, Argentinen, California, New Zealand, France, Chile, Spain, Wales, Portugal, Costa Rica, Peru, Italy, Morocco, Panama, Sri Lanka, Indonesia (Bali, Lombok, Sumbawa, Sumatra, Java), Nicaragua, Ghana
My work has been featured in the following publications:
Reverse Magazine: Gone Surfing
Reverse Magazine: Bali, a Surfer's Paradise
Reverse Magazine: Worldwide surfing with Layback Travel
20 Minuten Zeitung: 3 Wellen – für Anfänger und Profis
20 Minuten Zeitung: Auf Wellenjagd in Zentraljava
20 Minuten Zeitung: Apnoe – in 20 Meter Tiefe mit nur einem Atemzug
20 Minuten Zeitung: Etikette gilt in Japan auch auf den Wellen
20 Minuten Zeitung: Neuseeland ist die Schöne und das Biest in einem
20 Minuten Zeitung: Die perfekte Welle auf Knopfdruck
Find me on: